We are always interested in meeting new people!
in our safe working environment, world class facility
where you can be part of our team.
All SSP open positions are posted and can be found HERE

You will be able to view details about all open positions and apply right from the listing.
Alternatively, you can submit an application for employment following three easy steps.
Download and complete the Application For Employment

Include an accompanying resume

Email the above to jobs@myssp.com referencing the position you are applying for in the subject line.


We look forward to hearing from you

Tooling

In-house production of precision cutting tools. Manual and CNC cutter/ grinding, wire and sinker electro discharge machining.
Manufacturing
Machining on multiple spindle bar and chucking machines, automatic and CNC; single and twin spindle bar and chucking machines, automatic and CNC.Set-up and operation of various post-machining process equipment including thread rollers, electrochemical and thermal deburring, plating, EDM hole burning, chemical processing and nut crimping. Support operations throughout plant including machinery maintenance and rebuilding, material handling and tool crib operation.
Lab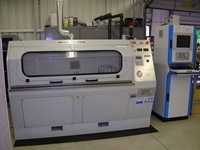 Set-up, conduct and document performance / qualification tests on fittings and valves using state-of-the-art equipment for pressure, vacuum, leak and endurance testing.
Warehousing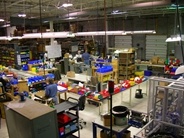 Following documented work instructions, assemble and pressure-test valves, fittings and subassemblies. Warehouse stocked product; assemble and package for customer orders. Maintain age-dated material inventory. Cycle count finished goods.
Forging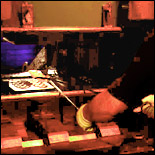 In-house closed-die forging cell operation. Press team includes shear, furnace, press and trim press operators.
Engineering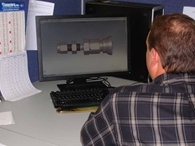 Tool Designers use CAD, finite element analysis and 3-D modeling software. Product designers use these same tools following various design processes documented to our ISO 9001 input/output standards.
Manufacturing Support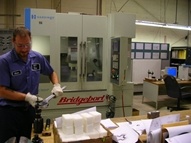 Quality Control
Scheduling
Maintenance
Auxiliary Operations
Tool and Die Making
Technical Support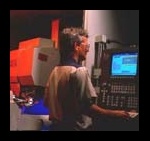 Application Support Specialists back up our distribution partners to provide end-user customers with specialized expertise on process instrumentation and hydraulic system plumbing design, SSP's extensive specification database, and engineering and test support on SSP product.
Other Areas
Human Resources
IT
Accounting
Sales and Customer Service
Purchasing
Marketing