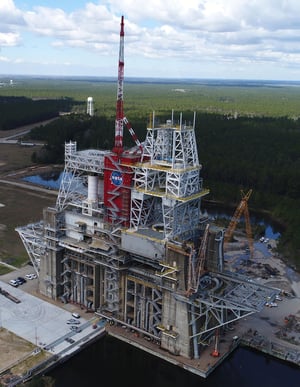 Aerospace Industries require parts made with precise tolerances and high-performance materials. Components must adhere to stringent standards set out by government agencies and recognized Industry organizations.
Aerospace Industry Products
SSP's manufacturing experience extends back to the days of AN Specifications (Air Force - Navy Aeronautical Design Standards). Success with these designs led to expansions into the developing Commercial-Industrial standards of JIC and SAE which continue to guide selection for hydraulics applications in many industries, as well as test applications in the Military and Aerospace world. As some older MIL Standards were superseded by SAE International Aerospace Standards, SSP would produce a specific line of fittings to those specifications in support of Orbital and Suborbital Launch, Testing, and Ground Support.
Aerospace and Military hydraulic fittings from SSP include:
UltraFlare

™ tube fitting: enhanced 37° flared tube fitting design with TFE nose seal, conforms to NASA GP-425, KSC-STD-Z-0008, AS1098 (

note:

Available only through defined Aerospace Industry Distributors)
Flared tube fittings

37° flared tube fitting: compliant with SAE J514, ISO 8434-1, and MIL-F-18866

Flareless tube fittings

SAE bite-type fitting: compliant with SAE J514, MIL-F-18866, and MS51822 - MS1895
O-ring face seal fittings

Soft-seal O-ring: compliant with SAE J1453, MIL-F-18866, and ISO 8434-3
Nav-Sea O-ring: compliant with Naval Bureau of Ships (BuShips) series 810 drawings
Premium Aerospace Components from SSP
SSP is a top manufacturer of materials for the aerospace industry. Few other suppliers have the comprehensive NASA, AS, MS, AN, and SAE specifications library that we have. We design and manufacture all our aerospace fittings at our ISO 9001:2015 certified facility. To learn more about our products and services, request more information or contact us.