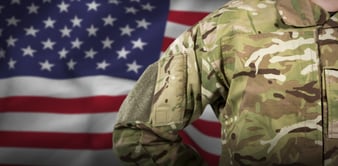 The defense industry relies on innovation to meet the needs of mission-critical applications that require specialized equipment. Unlike commercial and consumer equipment, defense machinery must have highly specific features and meet strict industry requirements to ensure optimal safety and performance. At SSP, we understand the needs and quality standards of the defense industry. Our defense machinery components meet the provisions of the Berry Amendment (USC Title 10, Section 2533a), and we use certified raw and DFARS-compliant materials for our 100% US-made products.
Benefits to Defense Machinery
Instrumentation solutions from SSP rely on innovative design and manufacturing expertise to overcome limitations in the field. Implementing our products into defense machinery ensures:
Defense-grade quality. SSP maintains defense-grade quality assurance protocols to ensure reliability, product consistency, and compliance with strict industry standards.
Enhanced reliability in harsh conditions. Defense machinery is exposed to extreme temperatures, the elements, and other harsh conditions. SSP can deliver instrumentation solutions with rugged designs that can withstand harsh environments.
Quick deployment speeds. Deployment speed is highly advantageous in the defense industry. We combine customer service and efficient business models with our design and engineering expertise to offer fast lead times that facilitate rapid deployment.
Typical Defense Applications of SSP Products
The defense industry relies on a wide range of products to keep their equipment in top shape.. At SSP, we manufacture instrumentation components for defense machinery device applications like land equipment (e.g. land vehicle engines) and water equipment.
Contact SSP for Defense Manufacturing Instrumentation Components
SSP is a standard supplier to many land-based defense system manufacturers. We understand your needs. Since our founding in 1927, we have served the defense industry with high-quality instrumentation solutions that boost performance while maintaining industry compliance.
With nearly 100 years of experience and various certifications, we have the expertise to deliver products that suit various defense needs. When you partner with SSP, we offer greater performance, safety, quality guarantees, and access to training resources. We also provide product test reports so that you can validate SSP's products' performance.
To learn more about our defense solutions, check out our product catalog. You can also contact us or request a quote today to get started.